Logitech Wireless MK220 is a powerful combo of wireless keyboard and mouse with extra-long battery life. Forget hassles caused by wires and go wireless with this combo of keyboard and mouse. Additionally, the keys are specially designed keeping in mind the long usage preferences of the customer.
INSTANT MEDIA AND INTERNET ACCESS
Easy access to the actions that you do most like play or pause, volume level adjustment, mute and internet browsing.
COMFORTABLE, QUIET TYPING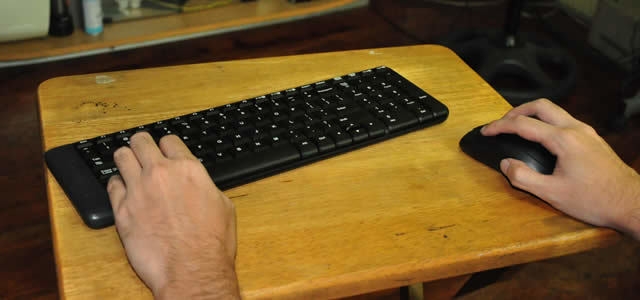 This full-sized keyboard consists of all the major keys with ample spacing to give you comfortable typing for longer hours. Also, these keys have been given a low profile to eliminate noise.
Easy-to-Read Keys
Good news for those who have less-than-perfect vision, as Logitech comes with bold and bright white characters on the keys. This improves readability and convenience!
HIGH-DEFINATION OPTICAL MOUSE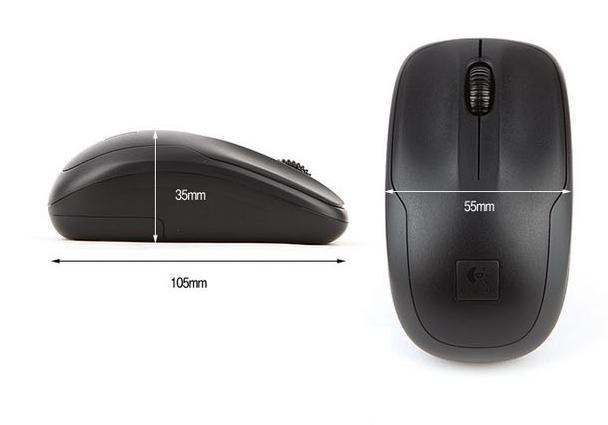 Accurately responsive, smooth glides and comfortable grip is all what you want from a mouse. To meet the perfection, Logitech designed this mouse with high-definition optical tracking (1000 dpi), which successfully provides all the mentioned features.
INSTANT ACCESS TO APPLICATIONS
Here comes the best part of this keyboard, an instant access key! This gives you freedom from Sleep mode. You can simply press the key and get started with your mail or your game.
SPILL- RESISTANT DESIGN
Do not worry about the juice that you have spilled all over your Logitech keyboard as it is spill-proof to keep your device out of damage.
THIN PROFILE
The keyboard has been designed keeping in mind the user's comfort. Thus, it has been given a slim shape, so that your hand can be placed comfortably in a natural position.
DURABLE KEYS
Keep typing as your keyboard is able to work for up to 5 million keystrokes.
STURDY, ADJUSTABLE TILT LEGS
With sturdy folding legs and tilt function, you can now enjoy easy shift and placement of your keyboard. The keyboard can tilt up to 8 degrees, along with rubber feet, which prevents the device from slipping during typing.
Plug-and-play USB Connection
The MK220 wireless keyboard is easy-to-use with plug-and-play feature. You are required to plug the USB into the available port and start typing. No additional device needed.
Technical Specifications: Adjustable Tilt Yes Other Keyboard Features Plug-and-play simplicity Whisper-quiet keys Number of Buttons 3 Scroll Present Yes Connectivity Wireless Technology Optical OS Supported Windows XP and above Other Mouse Features 5-month mouse battery life